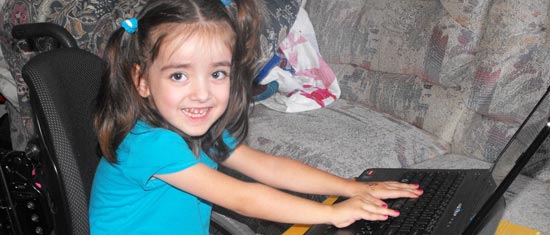 An advocate is someone who speaks, writes in favor of, supports, advises or urges by argument in support of another person. When a child with hemiplegia is young, the parent is usually the child's best advocate. As the child gets older, he can begin to advocate for himself. Begin early to teach your child how to recognize and ask for what she needs.
Parents Speak – Advocating in School for a Child with Hemiplegia
It's a good idea to write your concerns in a polite letter. Hand deliver this letter to the teacher and walk her through your concerns. Leave the letter behind as a record and keep a copy for your files. Writing your concerns in a letter means there will be no misunderstandings about what you are communicating and there's also a record of it. If you need to escalate an issue, then you have a paper trail documenting what occurred and  you can avoid the "he said/she said" situation. I also think a paper document emphasizes that you are serious about getting issues resolved. – Kathy
Other School Advocacy Resources for a Child with Hemiplegia
Federation for Children with Special Needs
Articles About Special Education Advocacy
Council of Parent Attorneys & Advocates  An independent, nonprofit organization of attorneys, advocates and parents established to improve the quality and quantity of legal assistance for parents of children with disabilities.
New York Education Advocacy Groups
Texas Special Education Advocates