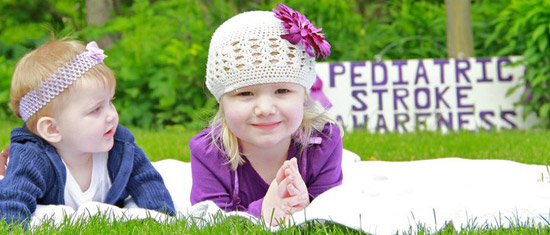 Kids Have Strokes – Say it. Then do something about it!
There is strength in numbers! We need your help to increase Pediatric Stroke Awareness. This page will give you tools to help you raise awareness.
Share Your Child's Story and Help Raise Funds for CHASA Projects – Whether it's sending our little Kandu penguin mascot to a child who is having a difficult time, assisting parents in need purchase a leg brace to help their child walk, providing seed money for research, or helping students with hemiplegia or pediatric stroke pay for college, CHASA wants to help families and kids. Set up your online fundraising page and share your child's story.
Print out or Share the CHASA In Utero Stroke, Infant Stroke, and Child Stroke Fact Sheet
Ask Your Government Official to Proclaim May as Pediatric Stroke Awareness Month
Watch Videos Made by Pediatric Stroke Survivors
Read Pediatric Stroke Journal Articles
Participate in Pediatric, Infant, and Childhood Stroke Research Studies – Seeking Participants
Participate in Clinical Trials and Research Studies for Pediatric Stroke Related Disabilities
More Information about perinatal stroke, infant stroke, childhood stroke, and stroke in young adults